About Ever Trade
Founded by 2004, Ever Trade Engineering Limited was formed serving various scales of projects on electrical and mechanical design, installation and maintenance services, office and community centre renovation.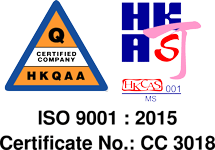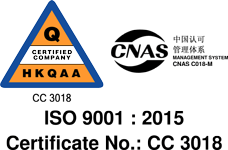 As an experienced company based in Hong Kong, we earned high reputation with international recognition by HKQAA and complied with the requirement of ISO9001: 2015 quality management system standard with the following professional registrations:-
Hong Kong registered electrical contractor with a group of experienced electrical engineers holding B0, C0 and H0 grades' certificates, proving its capability in design and installation of electrical works at different voltage levels.
With In-house licensed plumber which allows us to perform various WSD applications, design and installation works for Plumbing and Drainage services.
With a group of experienced mechanical engineers, completed lots of Fire Services, MVAC design and installation works.
Since 2013, obtained certificate of registration of registered minor works contractor (Company), Type(s) : A, D, E, G to further strengthen our new installation works and supports our A&A (Alteration and Addition) works in existing buildings.
The different types of projects in our list demonstrate company capability in delivering various services in Electrical, FS, P&D and mechanical installations plus renovation and A&A Works.

To know more about our capability, kindly check out the section of our Project List !
Why Choose
Ever Trade
for your project?
Professional

with field knowledge & hands-on experiences
Think out of the box
with high flexibility & proactive mindsets
Cooperative

with extraordinary communication & project management skills
Call To Action
High-mobility with trustworthiness is our strength to help out and solve various kinds of engineering and technical problems with well-skilled workforce.
Contact Us!
Portfolio
shows some photos of project completion as well as our work done:-
All
HK Airport - The 3rd Runway
Hang Seng University of HK
HK Metropolitan University
City University of HK
Kwai Chung Terminal 9
TST iSquare
Ocean Park HK
West Kowloon M+ Museum
Tuen Mun EcoPark
The Pulse, Repulse Bay
Project List
includes our major Projects, A&A Works & Professional Services, WR2 Exercises & Annual Inspection as well as Maintenance:-
Contact
We operate in the industry built on trust. Interested in learning more about our services?

We're ready to support you in the future.

Let's get in touch !
Location:
Flat 01, 12/F Golden Industrial Building, 16-26 Kwai Tak Street, Kwai Chung, H.K.
新界葵涌葵德街 16-26 號, 金德工業大廈 12 樓 01 室
Email:
adm@ever-trade.com.hk
Phone | Fax:
(T) 2435-6504 | (F) 2436-4512